If you are ever in Grand Rapids and are in the mood for a good pizza, I would suggest stopping at the Red Jet Cafe. It is a little restaurant in a small neighborhood not too far from downtown. I happened upon this place a few years back when a client took us there for lunch.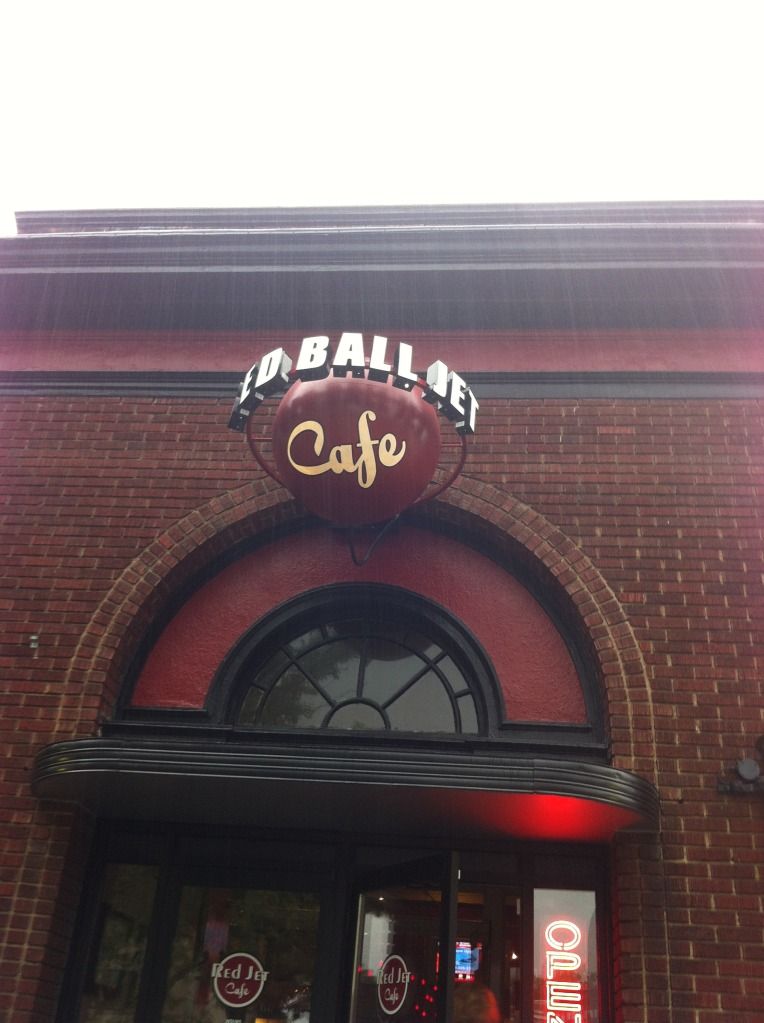 The restaurant is housed in what used to e a local library. The inside dining area isn't too large, but if the weather is nice, there is a lot of outdoor seating. It has a great atmosphere and great food. They are known for their crepes and their wood fire pizzas. The wood fire pizzas are what I would suggest. They are the perfect size. The fact that they are baked in a wood fire oven makes the crust taste amazing. So the next time you are in GR, I would suggest stopping there. You can go to their website
here
to see a menu and location.